Have you been dreaming of being able to play the Indian harmonium?
Do you want to learn how to sing Mantras?
And whilst doing so, getting useful singing tools which help your voice improve and let you discover yourself anew?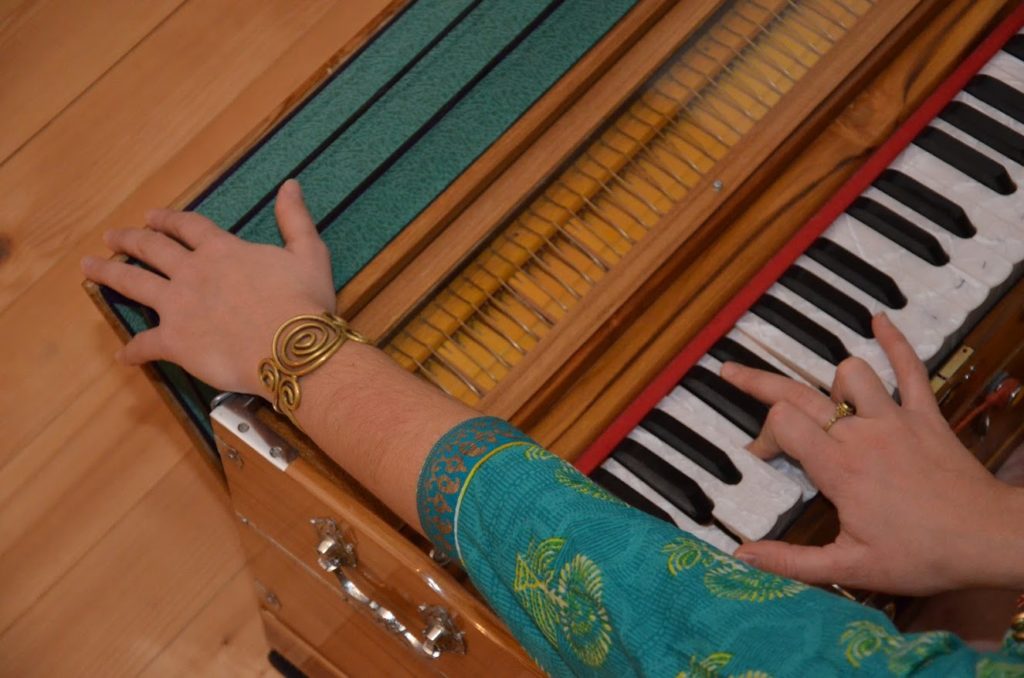 I am happy to guide you through one or more lessons. We design the lesson according to your needs, depending on what you want to focus (f.ex. more harmonium or more singing).

P.S.: Ideally you already have an Indian harmonium