NEXT EVENT:
to be announced
(Für online Termine here klicken)
♡ I am happy to come to your home on request for your personal event ♡

Together we connect with our own essence through chanting mantras and medicine songs. While singing we flow from thinking to feeling. Experience and enjoy the healing power of your voice. Feel the sound tapestry we create together and experience how each of us is different and at the same time we are one. Listen to the sound of silence.
The singing circle is a space where you are welcome just as you are. It is not about singing beautifully - it's about surrendering to your own personal sound and weaving a web of light with our voices.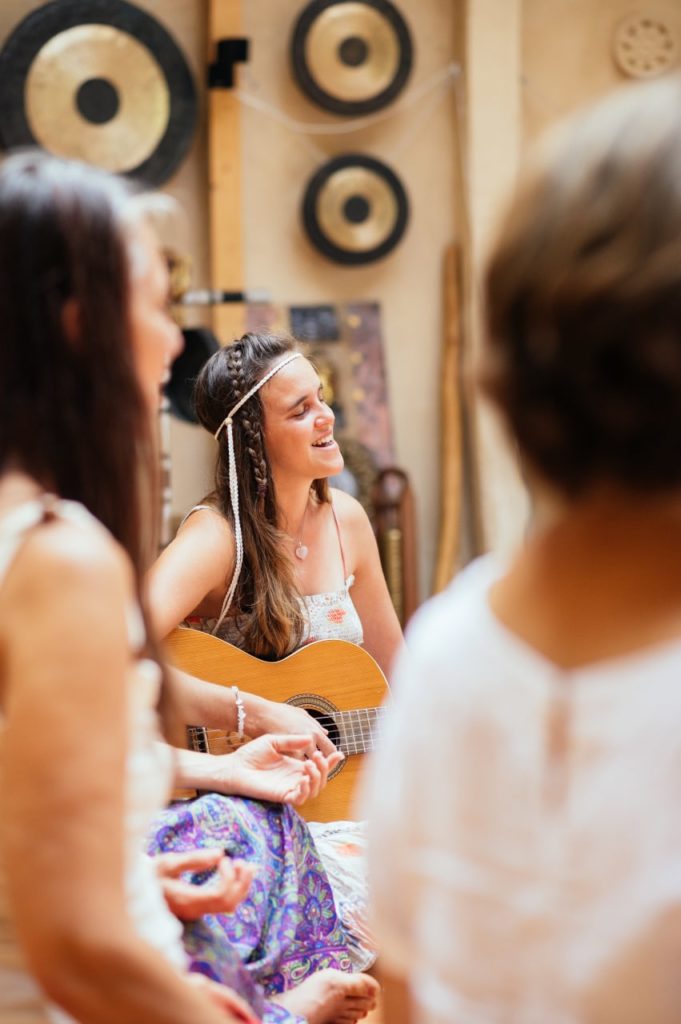 I tune into the energy of the day and of the group and choose the songs accordingly by clairsentience. In this way, during the heart singing, exactly the energies flow that are needed at the moment.
Every voice is welcome and is important in its uniqueness. I look forward to yours!
---
"Thank you so much Glenda for your contagious passion! I'm not a singer at all and I was quite sceptical but you succeeded to make me love the mantras from the first 5 minutes of the course ! I will continue to sing… even with false notes !"
– Marrion