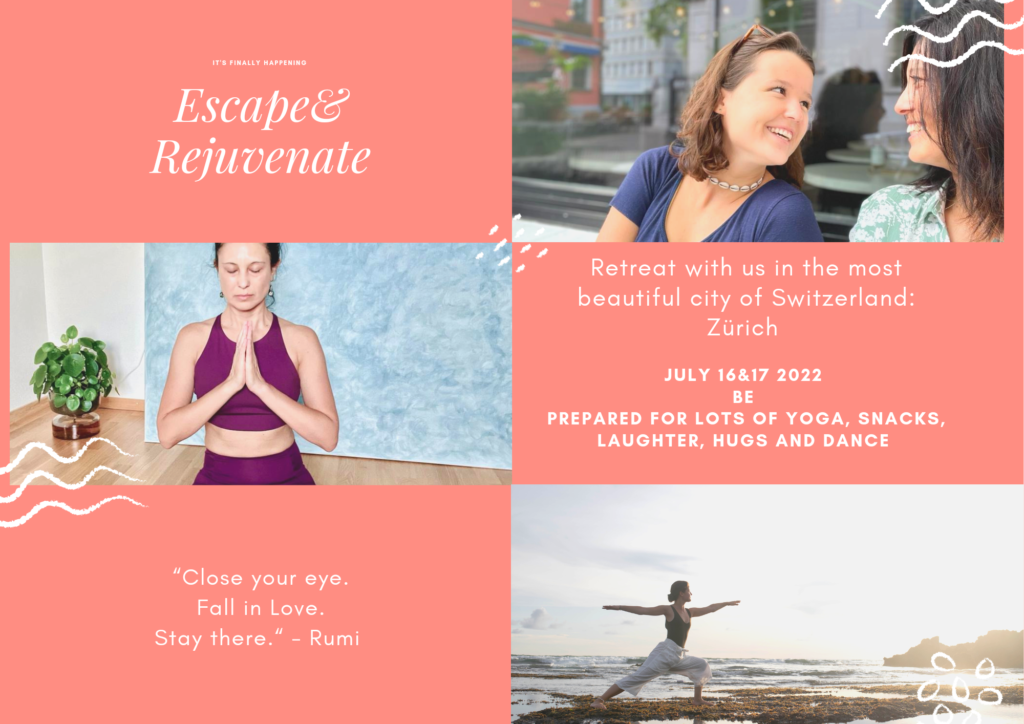 Nead a break from the busy city life? In the middle of Zürich, at Yoga Spirit House, you can find an oasis of peace and quiet.
Anna and Angie will held a beautiful Yoga Retreat at this wonderful location.
And I will be part of the retreat, singing Mantras with you on Sunday!