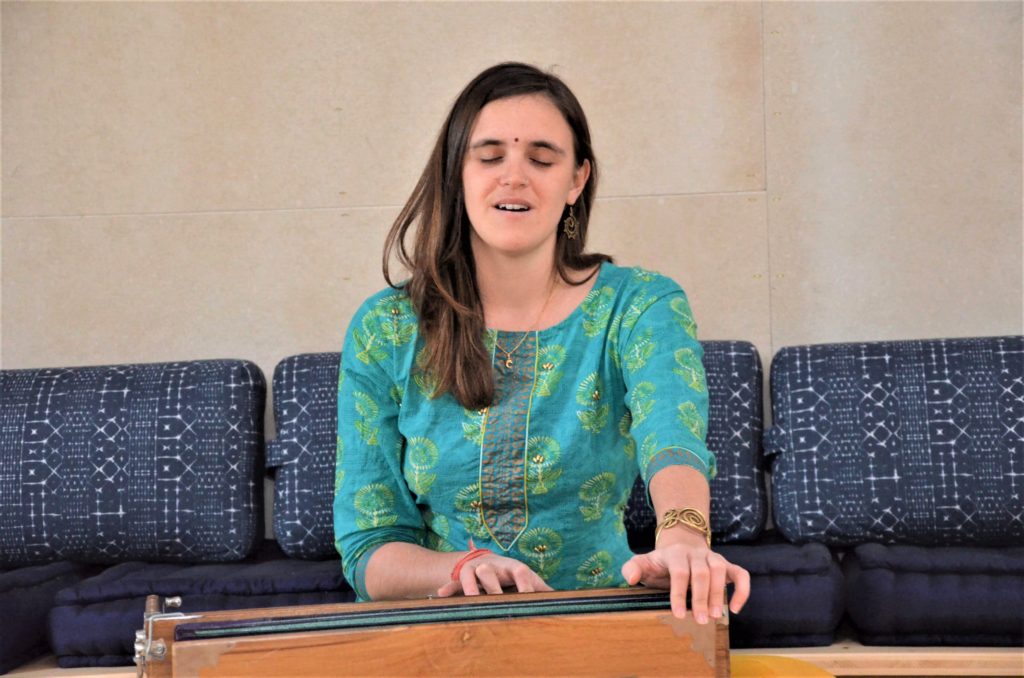 NÄCHSTE TERMINE:

to be announced

1,5 Stunden gemeinsam singen, ins Tönen der Mantras und in die Klänge der Stille eintauchen. Unsere Herzen öffnen, uns mit uns selbst verbinden, im gemeinsamen Klangteppich Einheit erfahren, unsere Stimme kennenlernen, wiederentdecken oder einfach geniessen.
Das Wort "Mantra" kommt ursprünglich aus dem alten Indien. Die Texte und Melodien von Mantras haben eine wohltuende, heilende Wirkung auf Körper, Geist und Seele. Ich singe nicht nur Indische Mantras, sondern auch solche aus anderen Kulturen und Traditionen. Ich lasse mich jeweils von der Tages- und Gruppenernergie leiten und wähle die Mantras intuitiv. Diese werden mit Gitarre und Indischem Harmonium begleitet.
Vorkenntnisse: Keine. Mantra-Anfänger und Mantra-Profis sind alle willkommen :-).
---
"Thank you so much Glenda for your contagious passion! I'm not a singer at all and I was quite sceptical but you succeeded to make me love the mantras from the first 5 minutes of the course ! I will continue to sing… even with false notes !"
– Marrion