Hello!
Nice to see you here!

I sing Mantras and Spiritual Songs in verschiedenen Spachen (Sanskrit, Gurmukhi, Englisch, Spanisch, u.a.), während dem ich mich abwechselnd mit Indischem Harmonium und Gitarre begleite.

It's my greatest joy to share music with you - be it a yoga class with live sound, a singing circle, a concert or a ceremony.

I feel music as a wonderful gift for communicating from heart to heart.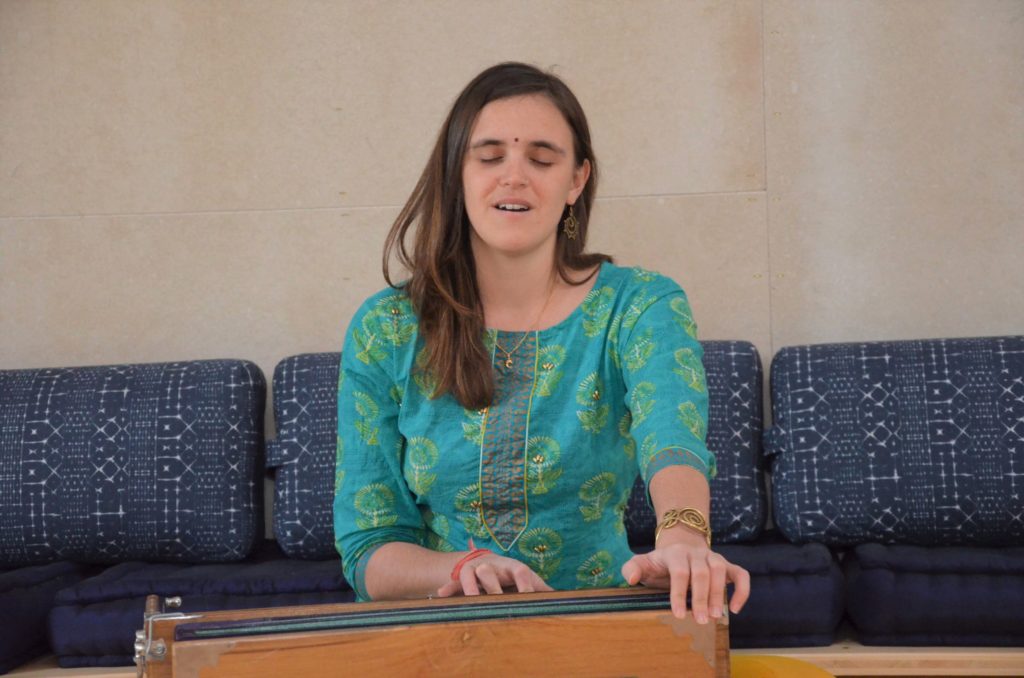 I let myself be inspired by the current mood and vibration of the day and of the group and choose the respective songs intuitively.
Yoga with live music
A yoga practice accompanied by live music can have a deeper effect on your subtle system than an ordinary yoga class. Asanas in combination with sounds can have healing effects. Especially quiet yoga classes with longer lasting asanas are suitable for this format.
Mantra singing
The word "mantra" comes from the ancient Indian language Sanskrit and means "to free the mind". By repeatedly reciting or chanting certain words and phrases, our mind comes to rest and we direct our attention away from the head and towards the heart. Thus, mantra singing is not about singing beautifully or hitting the notes, but about connecting with our innermost being, our inner truth or with universal wisdom and love.
The singing circle is a non-judgmental and loving space where you can be exactly as you are and where you can let your feelings flow.
Concert / Ceremony
I am happy to sing for you on request - to enjoy, relax, connect, rejoice, laugh, dance, ... tuning into our hearts...