❤
Aloha and Namaste

Lovely to see you here!
Here you will learn about myself, find event dates, and get a few impressions of my music.

Singing has been one of my biggest teachers in life and is the portal to myself as well as to other peoples hearts. When I sing, it's the sound of my soul's language. At the same time I serve as a channel for the Divine. It fills me up with deep gratitude and joy to touch people on a soul level and to walk the heart's path together for a while. Coming together as a group to sing, infusing yoga lessons with my sounds, or accompanying rituals - this is all a big gift to me. In the same way that my singing remembers me of my essence, it has the same ability make you remember yours. What I share with you, I share with my whole heart. As a forever student of life, what I share will always change with me. I can only share what I experience and feel. Take what resonates, leave what doens't. Always check with your heart, if it feels right for you.
I'm looking forward to be singing, laughing, cryzing, feel, being (...) with you!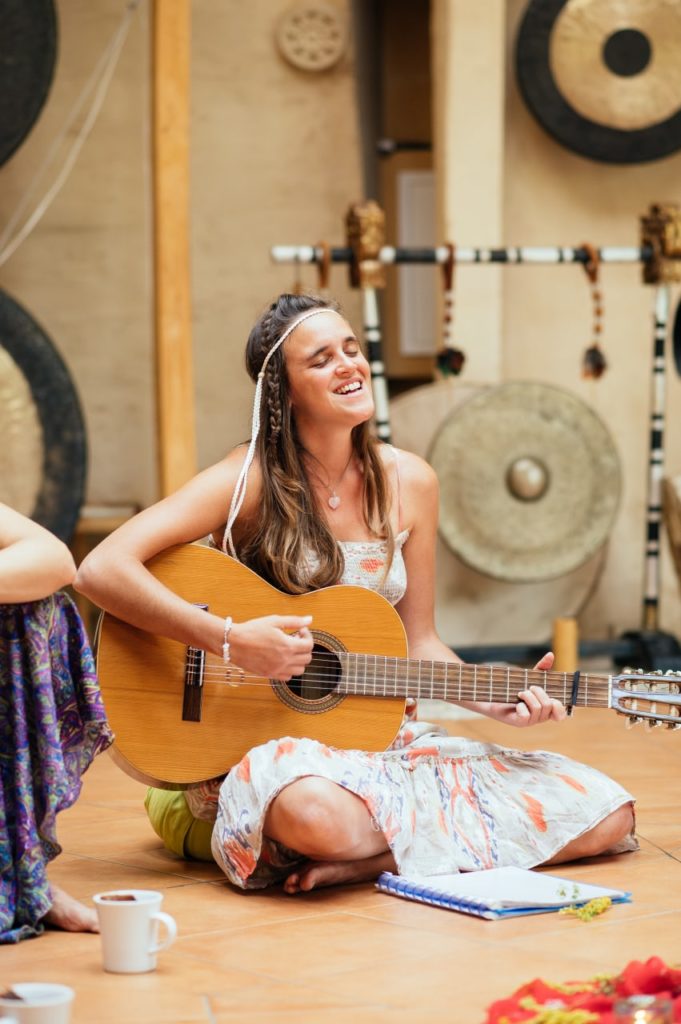 Sound is vibration and virbration is sound. Everything is made out of vibration and therefore everything is sound, even when we can't percieve it with our physical ears. Music can therefore bring deep healing on all levels of your being.