Glenda Laila
The love for music has accompanied me all my life. Over the years I felt more and more that making music grounded and centered me. My need for connection and unity led me on the wonderful path of spirituality.
Spirituality for me in a short version: To always remember to live from the heart. Actually it's quite simple and at the same time it gets difficult once in a while (or even often) when the mind wants to take over the lead instead of giving advice in the passenger seat ;-).
Singing, as well as yoga, forest-bathing, free dancing, etc., are a way for me to connect and reuinite with myself and the universe (God, Source, Spirit, however you might call it :-)...). A way of healing and transformation. A way to find back home.
I would love to walk a part of this path together with you by sharing my devotion to music and by taking you on a journey to yourself through sacred sounds.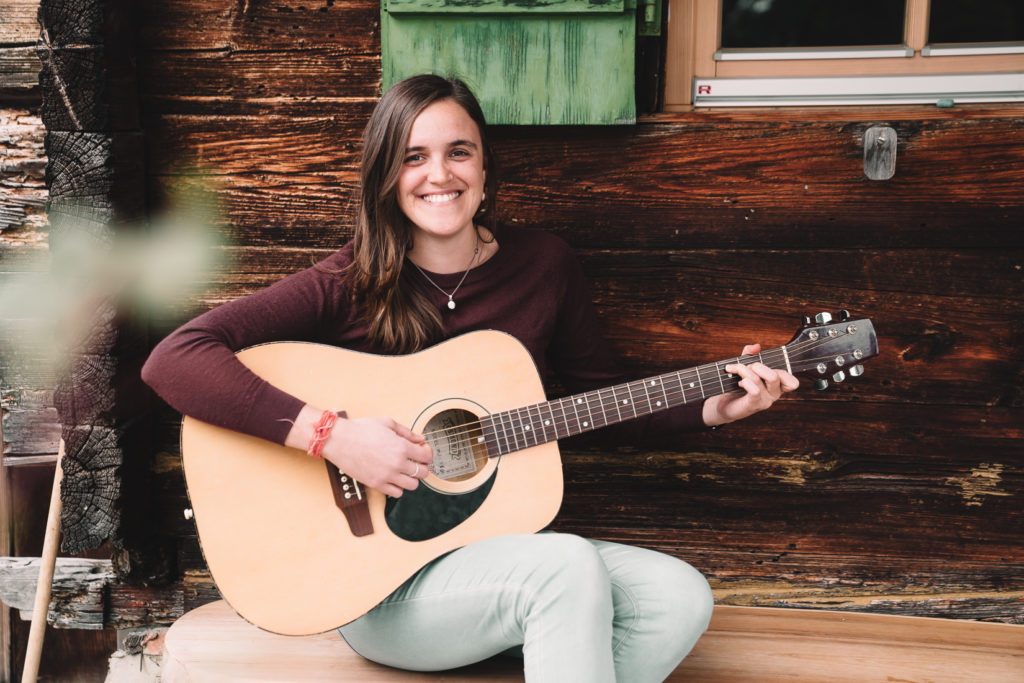 Musical path
Childhood and teen years
Growing up in a musical family, I developed a passion for violin in my childhood. In my teenage years this instrument took a back seat and I discovered my love for singing. For six years I enjoyed singing lessons with Katrin Schatz. The singing lessons have had an incredible impact on me - not only musically but also in my personal development. I noticed how music has a great therapeutic effect on me.
Young adulthood until now
Out of the desire to accompany myself while singing, I found my way to the guitar. YouTube videos and some lessons helped me approaching this instrument. In the past years I was part of different bands, gained a lot of stage experience and grew musically as well.
Mantras
When I started to look into spirituality, I discovered the wonderful power of mantras. And that's how I got to know the Indian harmonium - it was love at first sight!
Through a one-day-workshop at "Raven-Spirit" in Zurich I learned the basics of the harmonium. In 2019 I gained a deeper understanding of this instrument and of mantras during my three months of intensive training with Mukesh Kumar Arya (Divine Maa Music and Yog Ashram) in Rishikesh, India. Mukesh's father, who was also a musician and teacher himself and was a close student of Swami Sivananda.
Singing with and for you is my hearts pure deep wish. It brings me joy to connect this way, to share this gift and to be on this learning journey. Singing is medicine and I am very grateful to touch other hearts on this path!