Glenda Laila
The love for music has been with me all my life. Music is my healer, teacher and friend. Singing is my portal to myself and to the heart of other people.
When I sing, the sounds of my soul resound. At the same time, my voice serves as a channel for light energy. It fills me every time with great joy and deep gratitude to touch people on a soul level and to walk the path of life together for a little bit. Just as my singing always reminds me of my essence, it also has the mission of reminding you of yours.
What I share with you, I share with all my heart. As an eternal learner of life, what I pass on also changes again and again. I can only share what I myself have experienced, am experiencing and feeling. Take what resonates, leave what doesn't. Always check with your heart what feels right for you personally.
I'm looking forward to be singing, laughing, cryzing, feel, being (...) with you!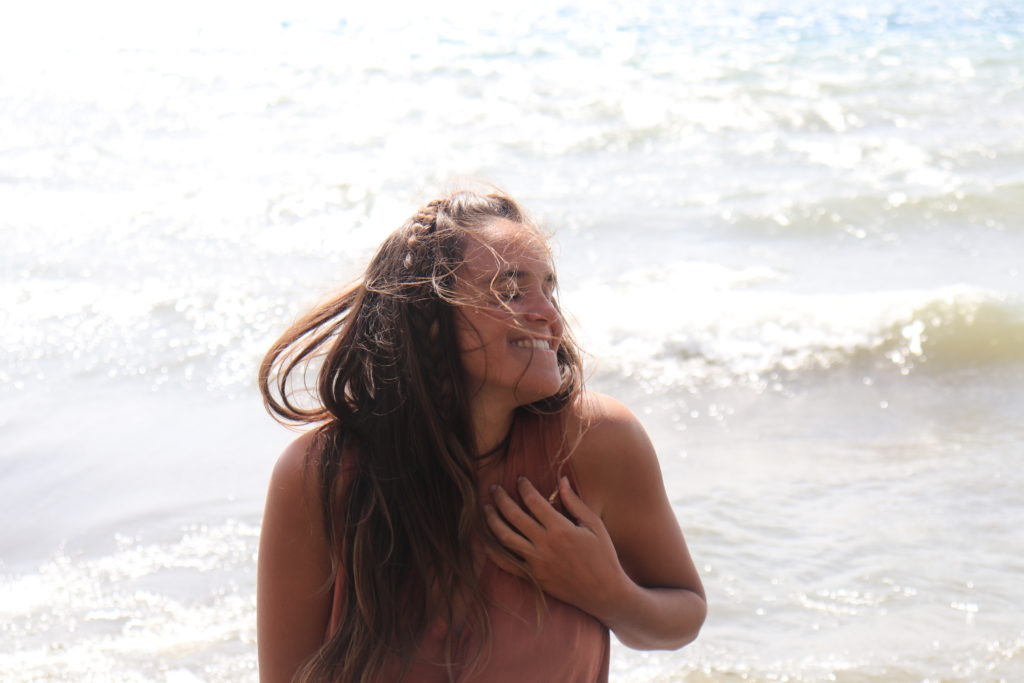 My story
Growing up in a musical family, I developed a passion for violin in my childhood. In my teenage years, this instrument took a back seat and I discovered my love for singing. The singing lessons I attended over the years had an incredible impact on me, not only musically but also in my personal development. I realized how music has a great therapeutic effect on me.
Out of the desire to accompany myself while singing, I found my way to the guitar. YouTube videos and some lessons helped me approaching this instrument. In the past years I was part of different bands, gained a lot of stage experience and grew musically as well.
Singing gave me confidence in my teens and allowed me to reveal and express my true self.
Through my high sensitivity I experience a huge range of deep and vivid emotions. Music helped me live and express them - like the quote says: "Music expresses that which cannot be said."

Later on I noticed how singing opens my heart, brings me back to my center and "opens my channels upwards". Singing is closely connected with the breath and thus I felt the meditative power behind it, the connecting power between heaven and earth. When I started to deal with spirituality, thanks to yoga I discovered the wonderful effect of mantras and medicine songs.
By chanting mantras, my love for harmonium also awakened. During my four-month stay in India, I dove deeply into devotion to mantras and harmonium. This was a life-changing experience for me. By chanting the sacred songs and melodies for hours every day, a great heart opening happened. India gave me back my long-awaited basic trust.
Nach meinem Eintauchen in die Indische Lebensweise eröffnete sich mir, zurück in der Schweiz, der Zugang zum Schamanismus. So fand mich auch eine wunderschöne Trommel, die mit deren herzöffnendem Klang ich liebend gerne kraftvolle Lieder singe und mit Seelengesang experimentiere. Sie ist oft mit dabei, wenn ich in der Natur ein Ritual durchführe.
I see my path in flowing between the different cultures and traditions - discovering and expressing my own essence out of them.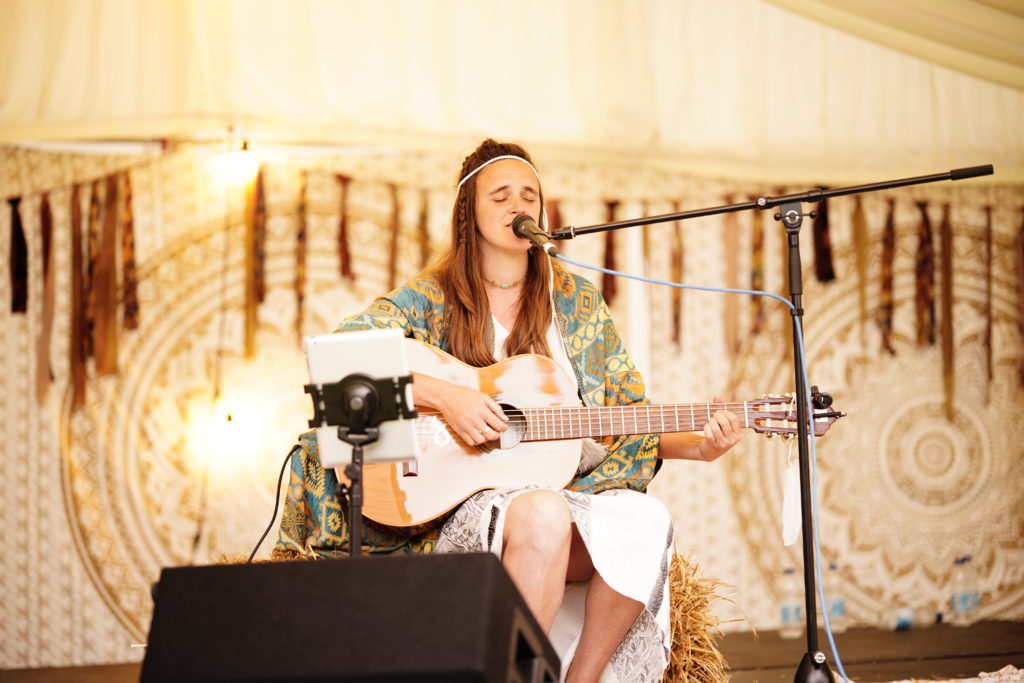 My trainings
• At the moment Vocal Coach Training at ROOTED SINGING
• 2019 Yoga Teacher Training (200 h)
• 2019 Intensive Training in Nada Yoga (3 months)
with Mukesh Kumar Arya (Rishikesh, India)
• 2018 Reiki I
• 2010 – 2013 Studies in Social Work
• 2007 – 2013 Singing lessons with Katrin Schatz
Musical career
• since 2018 singing solo (Glenda Laila) - musical accompaniment in yoga lessons, singing circles, concerts
• 2016 – 2019 Glenda & Phil – acoustic duo
• 2016 – 2018 Lead singer with Trade Mark band
• 2015 Lead singer with Peekaboo band
• 2008 – 2013 active in different school bands